Acupuncture has been proven to relieve pain by increasing blood flow and circulation to the affected area in order to facilitate the healing process. Studies continue to demonstrate the safety and effectiveness of acupuncture for the relief of pain.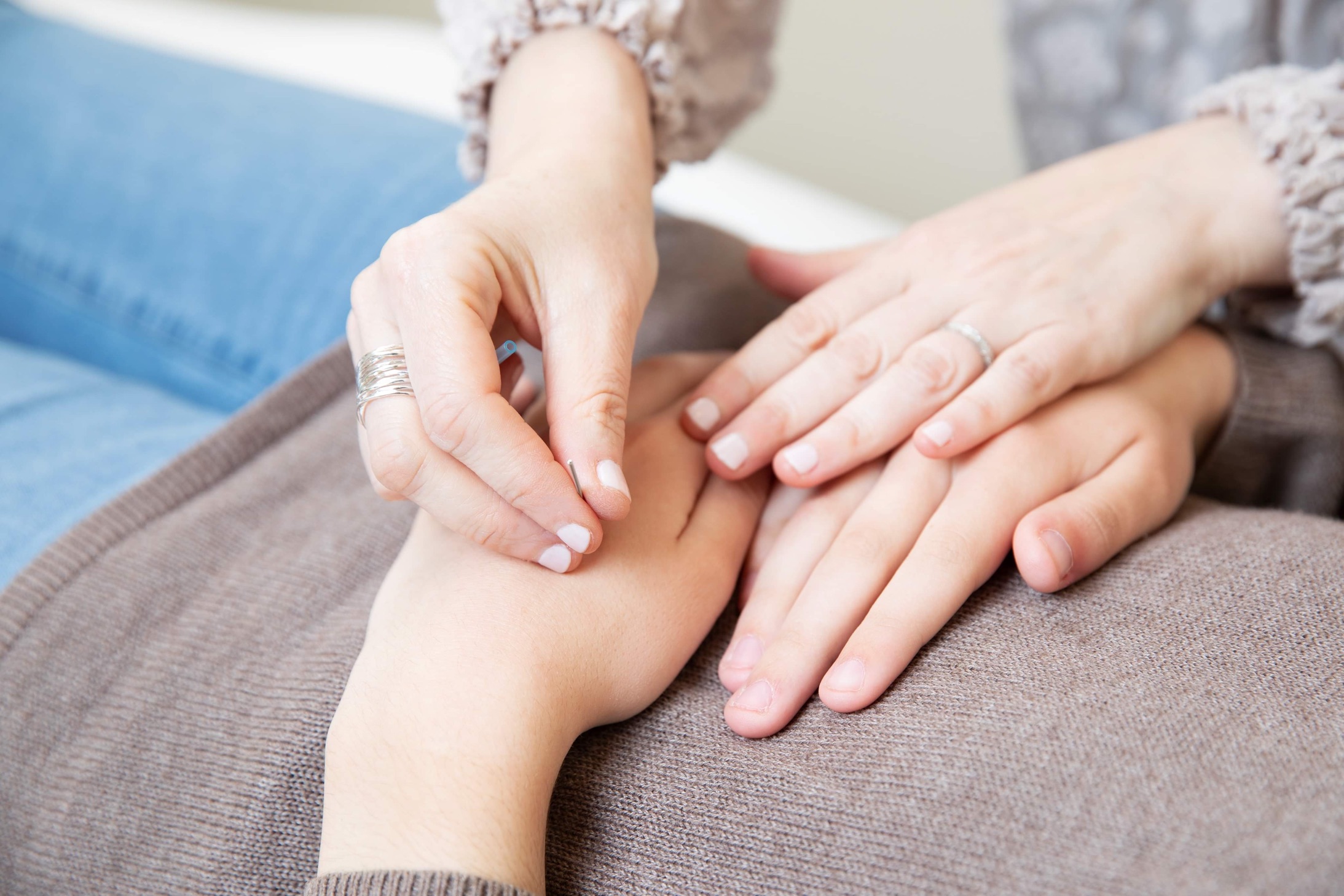 Commonly treated pain conditions include:
Acute/Chronic Pain
Arthritis/Joint Pain
Back Pain
Bursitis/Tendonitis
Carpal Tunnel Syndrome
Fibromyalgia
Frozen Shoulder
Headache
Menstrual Cramps
Neck Pain
Neuropathy
Post Surgical Pain and Recovery
Sciatic Pain
Shoulder Pain
Sports Injuries
At Turning Leaf Acupuncture we understand how pain can impact many areas of your life and strive to alleviate pain as quickly as possible. Often times patients may experience significant relief after a single treatment although a series of treatments are generally required to maintain long term pain relief and healing.
I began seeing Sharon for neuropathy in my feet – a long lingering consequence of chemotherapy treatment. Not only did regular acupuncture finally bring improvement and ultimate relief from something that no medication could help, I continued with treatments as I saw an overall improvement in many other areas of my physical wellbeing: my mental health (depression and anxiety), my period and hormonal balance, and smaller issues like headaches and congestion.
OFFICE HOURS:
Mondays (9-7)
Tuesdays (9:30-6)
Wednesdays (9:30-7)
Thursdays (2-7)
Fridays (9-3)
Saturdays (9-5)